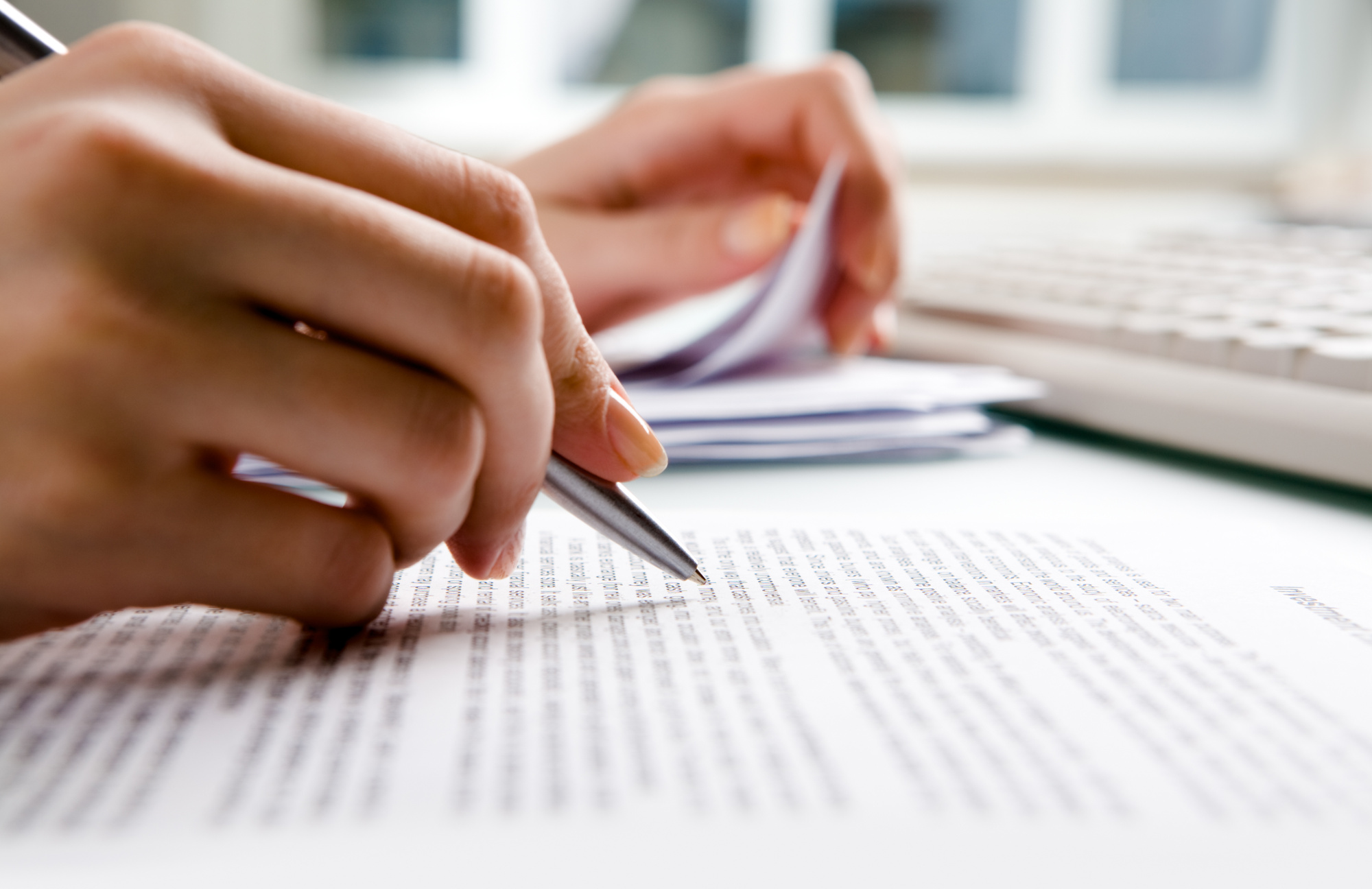 A Guide to Financial Hardship: Here's When You Should Consider Using a Hardship Letter
When it comes to their financial health, many Americans are just barely treading water. 
Only 30 percent of Americans have some kind of long-term financial plan, and 31 percent have less than $500 set aside in emergency saves. Nineteen percent don't have any money saved to cover the cost of an emergency expense.
Do these situations ring a bell to you? Are you currently struggling to scrape together funds to make ends meet and pay the bills? If so, you might be able to use a financial hardship letter to get a fresh start.
Read on to learn more about what constitutes financial hardship and when you ought to consider using a hardship letter.
What is a Hardship Letter?
A hardship letter is a letter written to a lender explaining why you cannot make the payments you previously agreed to pay.
You might also use a hardship letter to explain why you've chosen a specific approach to get rid of or minimize your debt, such as a short sale on your home, a loan modification, or suspension of past due payments.
Hardship letters are typically comprised of three components:
How you got into your current financial situation (i.e., what has changed since you originally took out your loan)
What you've done to try and fix the situation
Why your previous attempts have not worked
A well-written hardship letter can help you begin to correct your situation and regain control of your debt and finances.
The key, of course, is to make sure your situation is actually considered to be a financial hardship. You'll also need to avoid common mistakes that may cause a lender to reject your letter.
When Should You Use a Financial Hardship Letter?
There are only certain situations in which a lender will honor a hardship letter. Some of these specific situations include:
Losing your job
A sudden reduction in income (due to situations like furlough, a new job, your partner's loss of job, a pay cut, etc.)
An illness or medical emergency
A sudden job transfer (either voluntary or involuntary)
A divorce or separation
An extreme change in your mortgage terms (often the result of an adjustable-rate loan)
Military service
A death in the family
The incarceration of a family member
A sudden increase in expenses or debts
An unexpected catastrophe can also bring on financial hardship, especially if it necessitates significant maintenance or major repairs.
How to Write a Financial Hardship Letter
Do any of the above situations apply to you? If so, you might want to consider writing a hardship letter to your lender explaining the situation. 
Not sure how to write a hardship letter? These guidelines can help:
Make Your Request as Specific as Possible
For your letter to be taken seriously, you need to be very specific about your objectives. What do you want the lender to do?
Do you want them to suspend your past due amounts? Do you want your interest rate or monthly minimum payments adjusted? The more specific you are, the better.
Explain Your Hardship
Next, you need to explain why your situation ought to be considered a hardship. Keep this section concise.
Simply sum up what has happened in your life over the last few months and why those events have made it hard for you to keep up with your loan payments.
Explain the Steps You've Taken to Correct it
It's also important to explain what you have done so far to correct your situation. Have you cut your expenses or taken on a second job?
Explaining what you've done will help your lender see that you have taken action but still need additional help. 
Restate Your Request Clearly
End your letter by restating as clearly as possible what you would like your lender to do.
Be as explicit as you can and make it clear that, once you receive what you're asking for, you will be able to keep up with your payments without any additional issues.
Include Supporting Documentation
It's also helpful to include documentation that backs up the points you've made regarding your financial situation. For example, you might want to include copies of your medical bills or a copy of your divorce order.
If you include these documents, address them in your letter as well. Just a sentence or two explaining what they are is sufficient.
Keep it Short
Remember, your letter should be short and to the point.
Your lender is busy, and they receive tons of letters and emails every day. They don't have time to read a novel about your current financial situation. Limit it to one page or shorter, if you can.
Be Humble
A little humility goes a long way when you're writing a hardship letter. Avoid placing blame on your lender or any of the other parties involved in your situation. Keep your tone as neutral and objective as possible.
Be sure to thank your lender for their time, too. Remember, you need their help. If the person reading your letter thinks that you're being hostile, aggressive, or ungrateful, they may reject your request. 
Have Someone Review Your Letter
Finally, it can be helpful to have someone review your letter before you mail it.
If you're working with a financial coach or a nonprofit housing counselor, he or she can review your letter and help you with any changes to the tone or wording that they think might increase your chances of having your letter accepted. 
Do You Need to Write a Financial Hardship Letter?
Do you think a financial hardship letter can help you with your current financial situation? If so, be sure you follow these guidelines when writing it. 
Do you need more guidance on how to write your hardship letter? Are you looking for examples or specific information on what to include and avoid? If so, we can help.
Check out the hardship letter archives on our site for all kinds of useful articles. This one, which is all about writing an effective hardship letter, is a great starting point. 
https://samplehardshipletter.org/wp-content/uploads/2018/10/financial-hardship-letter.jpeg
1296
2000
Frederick Schmitt
https://samplehardshipletter.org/wp-content/uploads/2023/05/samplehardshipletter-300x54.jpg
Frederick Schmitt
2019-01-10 13:47:38
2019-01-10 13:47:38
A Guide to Financial Hardship: Here's When You Should Consider Using a Hardship Letter